Send letters to client easily using MAIL MERGE, reply to multiple applications in a smooth transaction.
Create document with multiple columns. Insert tables via DRAW and insert EXCEL SPREADSHEET.
Manage hyperlinks and set up field with QUICK PARTS.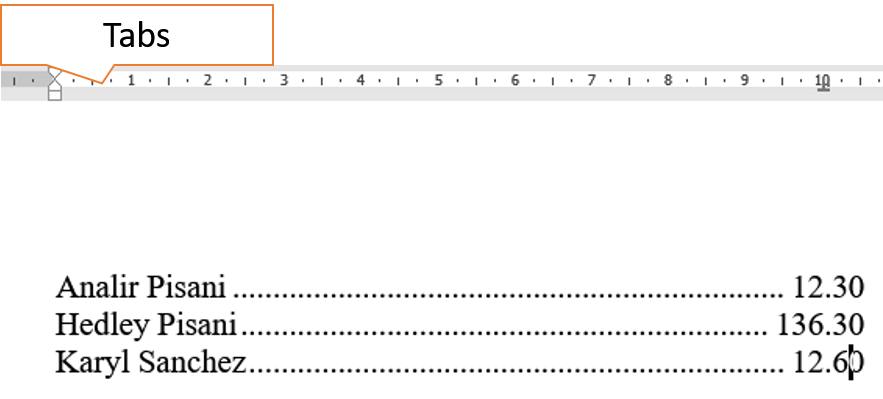 Duration:1 Day
Objective:
To expand existing Word knowledge. Be able to create table, work with columns, do a mail merge and save document as a web page.
Learning Outcomes:
By the end of the day you will be able to understand how larger Word documents work, have a greater understanding of Tables,  You will be more confident in presenting statistics in a Word document.
Topics
Module 1  Tables:
Creating tables, Selecting cells, Inserting Columns/Rows, Deleting Columns/Rows, Tables and Borders Toolbar, Changing Column widths, Formatting, Borders and Shading, Formulas, Sorting data in a table.
User Draw Table and Insert Excel Spreadsheet without copy and Paste from Excel to Word.
Module 2 Mail Merge:
Creating a Data Source, Creating a Mail Merge Doc, Mailing Labels.
Module 3  Tabs:
Setting Tabs, Removing Tabs, Setting a Leader tab.
Module 4  Importing Data: 
Import Excel Files, Import as a Link, Import as an object.

Module 5 Working with columns:
Creating Columns, Adjusting the width, Setting Column Breaks, Drop Cap.
Module 6 Automated Features:
Creating Headers, Footers and Cover pages using Quick Parts , Insert Fields, Creating Graphs, Modifying Graphs.
Module 7  Hyperlinks:
Create Hyperlinks, Modify Hyperlinks.
What People Say about AZ Solutions
Analir was able to tailor a program that suited the varying levels of experience in Excel for our employees.  The training was beneficial for all that attended and we were amazed at some of the more basic tips and tricks that make life easier when using Excel on a day to day basis.
I found this course to be extremely educational. I would definitely recommend this to beginners of Excel users. Analir was excellent to work with and had the patience to answer all questions asked.
Very helpful and useful. I had an urgent need since I was starting a new role in a company and decided to undertake a beginner Excel Course to refresh my knowledge.