Customised Virtual Microsoft Office
Excel | Word | PowerPoint | Outlook | Publisher | OneNote | OneDrive | Teams
Book your TEAM to get the skills they need to keep the office running smoothly.
Tell us what your staff need UPSKILLING in. We will put together a set of topics to match.
Our Full day sessions include rest breaks and time to stretch .
Classes are ENGAGING requiring student participation. Students are able to share files
with the group if they wish making the experience immediately
applicable to their own work environment.
All sessions are with LIVE instructors and capability to share screens.
FULL DAY session 9:00 to 4:00 pm
2 to 6 Students for $990 inc GST
Short Microsoft Office Virtual Courses
90 min Virtual Training Sessions for $190 inc GST per Student
Online and In-Person Classes
Courses run on the Last Thursday of every month.
More Short courses are available, discuss your needs with our facilitators and we will develop a short Microsoft Office Application course that suites your business needs.
Our Mater Vlookup short online virtual session is a great tool if you compare two sets of data sources. For example if you need to find and Invoice number or Product Code in a different master list and then return the description. Vlookup in Excel is your tool. If you need to make a shorter data set to then use for an Excel Pivot Table then mastering Vlookup is for you.
XLookup is the updated version of VLOOKUP and it has some exciting features that overcome barriers of the VLOOKUP function. Like the lookup value not needing to be in the first column.
Unravel The Mystery Of Formatting In MS Word will open your eyes to the those small annoying things Word does that you never realized how to fix on your own. Styles plays a big part of that.
Got to keep the mystery going.
Navigating Excel Like A Pro will have you navigating and selecting cells so fast you will have your work completed in half the time.
PowerPoint Advanced techniques include mastering transitions and animations, creating clever hyperlink techniques and zoom slide effects made easy.
Getting Started Office 365 have a good understanding of Office 365 and  how to manager your ONEDRIVE and its suite of Applications.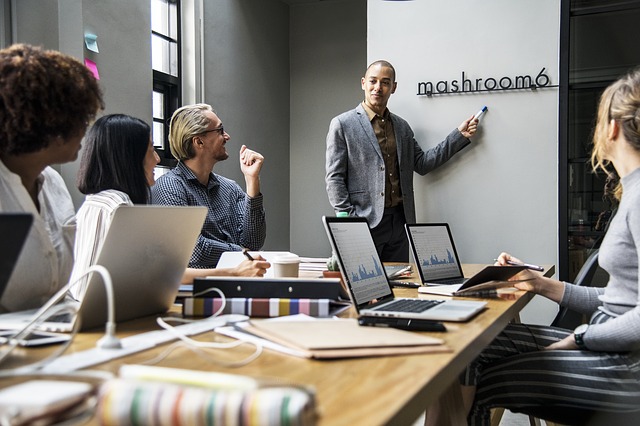 PowerPoint Advanced
Virtual Training Session
24th Feb 2022 1:30 – 3:00 PM Sydney Time
Join this PowerPoint Advanced course and learn how to master your ANIMATION effects. Surprise yourself with the Morph set of TRANSITIONS and save time.
Set your SLIDE MASTER to work for you. Create PowerPoint Template THEMES.
Use cleaver HYPERLINKS to navigate your presentations. Don't overlook the ZOOM command to create a smart presentation.
Sign up for our POWERPOINT Virtual course – "PowerPoint Advanced".
90 min Virtual Course, $190 inc gst Per Student
Public Microsoft Office Virtual Courses
Courses run with a min of 2 students and a maximum of 10.
1 Day Course Excel Introduction
1 Day Course Excel Intermediate
1 Day Course Excel Advanced
*Public means students from various organization attend the training.
These online VIRTUAL training sessions are a convenient way for large organisations with offices all over AUSTRALIA and regional areas to get their staff upskilled and running efficiently.
Classes are ENGAGING requiring student participation. Students are able to share files with the group if they wish making the experience immediately applicable to their own work environment.
This easy and convenient method of training will cover all your MICROSOFT OFFICE application needs.
OFFICE 365 is available for the DESKTOP and WEB . Let the facilitator know which you prefer Desktop Application training or Web Application training.
You need good internet connection, one monitor is good but two is king.
What People Say about AZ Solutions
Analir was able to tailor a program that suited the varying levels of experience in Excel for our employees.  The training was beneficial for all that attended and we were amazed at some of the more basic tips and tricks that make life easier when using Excel on a day to day basis.
I found this course to be extremely educational. I would definitely recommend this to beginners of Excel users. Analir was excellent to work with and had the patience to answer all questions asked.
Very helpful and useful. I had an urgent need since I was starting a new role in a company and decided to undertake a beginner Excel Course to refresh my knowledge.